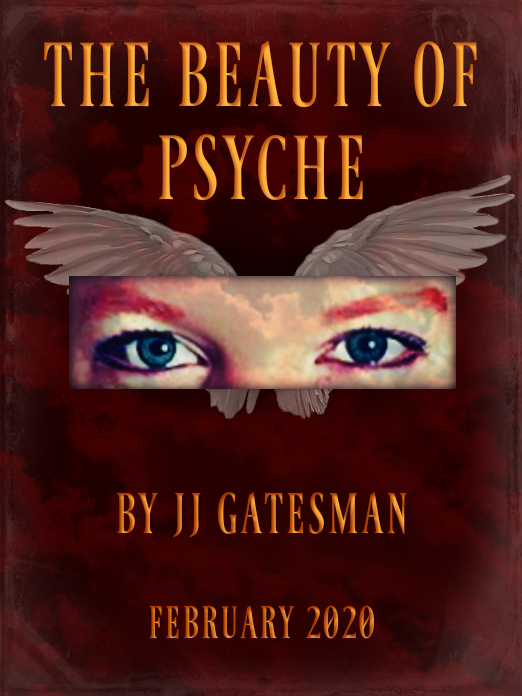 The Beauty of Psyche
— Russ Bickerstaff / Shepard Express
— Jeff Grygny /Play On Milwaukee
— Kimberly Laberge /The Drama Den
Written and Directed by JJ Gatesman
This Valentine's Day season, join us for a magical love story inspired by the myth of Cupid and Psyche, the same story which inspired the beloved Beauty and the Beast and other familiar fairy tales. This original retelling of the myth follows a human woman who's beauty rivals that of Aphrodite on a journey to prove her spirit, find the true meaning of love and eventually become a god! We explore her adventure through the use of puppetry, masks, original music and a live theatrical sound scape provided by the multitalented actors and musicians who serve as our ensemble chorus.
CAST:
Brittany Curran as PSYCHE
Jake Konrath as EROS
Shannon Nettesheim as ROSE/THE UNSEEN
Kellie Wambold as PAN/CHORUS
Paige Bourne as MELODY/CHORUS
PRODUCTION TEAM:
Director- JJ Gatesman
Music Director- Donna Kummer
Stage Manager – Michael Mercuri
Production Manager, Costume/Prop Designer – Amanda J Hull
Artistic/Technical Director – Tom Marks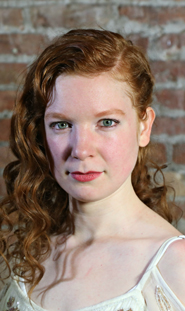 Brittany is thrilled to be back working with her pals at MEG. Brittany is an actor, playwright, and director at Kohl's Wild Theater. She has worked with numerous local theatre companies including Summit Players, Bard and Bourbon, Theater RED, Milwaukee Youth Theatre, Pink Banana, Renaissance Theaterworks, The World's Stage, Milwaukee Metropolitan Voices, First Stage, Milwaukee Rep, and Optimist Theatre. In addition to her work as an actor, director, and writer, Brittany is a 200-hour certified yoga teacher. Brittany would like to thank her mom and dad for their unfaltering love and support.
Brittany Curran
as Psyche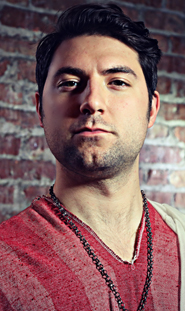 Jake is thrilled to be working with MEG again having previously appeared in Sherlock Holmes and the Case of the Christmas Goose. Jake, a graduate from UW-Stevens Point received a BA in Drama. He has appeared in a variety of productions throughout Milwaukee. Recent credits include Hand to God with Voices Found Repertory, Renaissance Theaterworks Br!nk New Play Festival where he appeared in an original play Annie Jump and the Library of Heaven, which has since been produced as a part of their 2019 season, and Taking Shakespeare at Boulevard Theatre. He thanks his girlfriend Maddie for all her love and support.
Jake Konrath
as Eros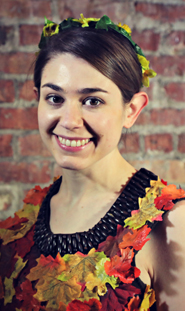 Paige is thrilled to be making her MEG debut! She has previously been seen in Charlotte's Web at Children's Theatre of Madison, 1-800-123-BOYS at Milwaukee Chamber Theatre, As You Like It with Original Practices MKE, and Rumors at Summerstage of Delafield. Other favorite credits include The 39 Steps, Black Comedy, Taming of the Shrew, Pride and Prejudice, and A Little Princess. Paige also does on camera work, including several short films and commercials for Harley-Davidson, Steinhafels, and the Credit Union National Association. Many thanks to her family, friends, and this talented cast and crew!
Paige Bourne
as Melody/Chorus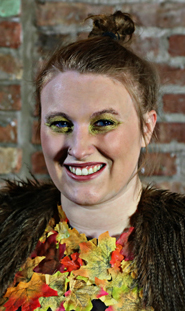 Kellie Wambold is excited to be reprising the role of Pan with Milwaukee Entertainment Group. Since originally playing Pan in the first production of The Beauty of Psyche, she's also worked with Cooperative Performance, The Company of Strangers, Original Practices, and The Constructivists. Before coming to Milwaukee she graduated from UW-Oshkosh with a degree in theatre, journalism and English. She wants to thank those who listened to her practice violin for the last month, a true sign of support.
Kellie Wambold
as Pan/Chorus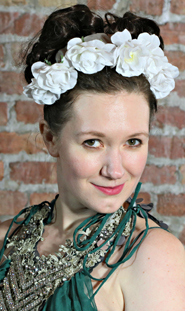 Shannon is thrilled to be in her first Milwaukee Entertainment Group show! Some previous credits include The Endurance of Light with Acacia Theatre, Tigers Be Still with Boulevard Theatre, Bachelorette with Theater Red, and The King of Pop with Alchemist Theater. She would like to thank JJ, Amanda, and the cast and crew for all of their hard work, support, and talent over these last weeks. Thank you to Aaron for his love and support. Enjoy the show!
Shannon
Nettesheim Klein
as Rose/The Unseen
Performance Schedule
Opening Night, Closing Night, Performances:
Doors Open – 7pm | Curtain – 7:30pm
Matinee:
Doors Open – 1:30pm | Curtain – 2pm
| | | |
| --- | --- | --- |
| Day | Date | Notes |
| Friday | February 7 | Opening Night |
| Saturday | February 8 | Performance |
| Thursday | February 13 | Performance |
| Friday | February 14 | Performance |
| Sunday | February 16 | Matinee |
| Thursday | February 20 | Performance |
| Friday | February 21 | Performance |
| Saturday | February 22 | Closing Night |
For more information on this show,
or for other Live Entertainment events at the
Brumder Mansion, call Tom Marks at (414) 388-9104
---
MEG IS A PROUD MEMBER OF MTA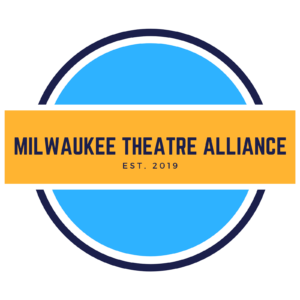 Sign up now to receive
your early notification of future
Milwaukee Entertainment Group events