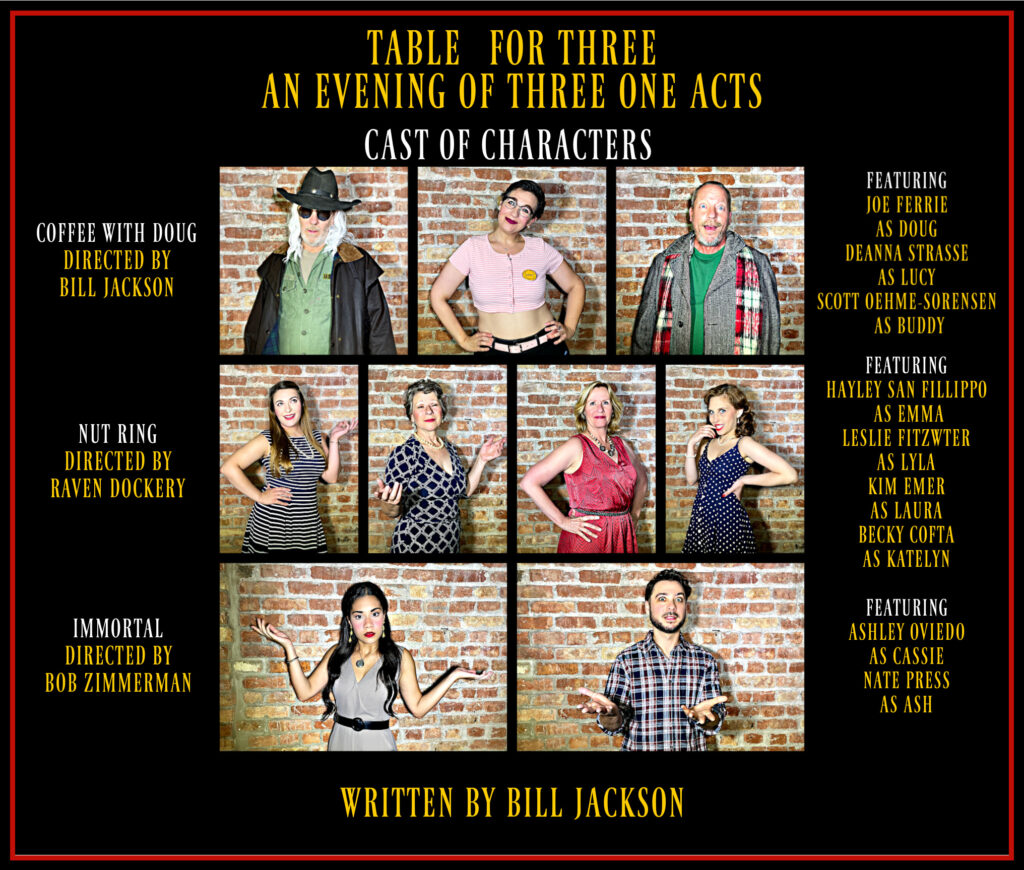 Table For Three
Early Bird Discount Codes
(Available until August 5th)
Doug – Student/ Senior
Immortal – General Admission
---
— Russ Bickerstaff / The Small Stage Blog
An evening of three One Acts by Bill Jackson
COFFEE WITH DOUG Directed by Bill Jackson
A man believes he's discovered Jim Morrison in a coffee house in December of 2018.
FEATURING:
Joe Ferrie as DOUG
Scott Sorensen as BUDDY JOPLIN
Deanna Strasse as LUCY
NUT RING Directed by Raven Dockery
Four women chat over a coffee cake.
FEATURING:
Leslie Fitzwater as LYLA
Hayley SanFillippo as EMMA
Kim Emer as LAURA
Becky Cofta as KAITLYN
IMMORTAL Directed by Robert A. Zimmerman
A young woman confronts her unsuspecting fiancé that he's concealed the fact that he's immortal
FEATURING:
Nate Press as ASH
Ashley Oviedo as CASSIE
---
In collaboration with the Milwaukee Theatre Alliance, Immortal will be performed on July 31st at the Kids from Wisconsin Milwaukee Artist Spotlight event which is happening outdoors between 2-8pm at Washington Park 1859 N. 40th Street Milwaukee, WI 53208. Show time to be announced. Check back soon for more info!
HEALTH AND SAFETY NOTE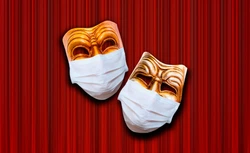 Due to the uptick in breakthrough cases of the Delta variant, guests attending the show are asked to please wear a mask while indoors. This request is made for the health and safety of the MEG and Brumder guests who may be or have family members who are immunocompromised or have young children at home who cannot yet be vaccinated. Restrooms for hand washing, hand sanitizer and extra masks will be made available on site for your convenience and we have placed an air purifier in the theater space. If you are feeling ill please consider attending a performance later in the run when you are feeling well. Thank you for your understanding and for helping us to safely bring back live theatre!
Coffee With Doug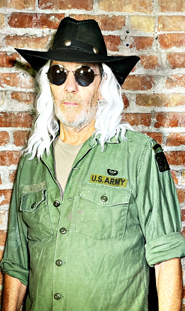 This is Joe's first time on stage with MEG. His most recent work has been with the Keitzman/Luchessi Project as Josef in THE FALL 1959 at the Milwaukee Fringe Fest & The Walkers Point Center for the Arts. Joe also appeared in LAYOVER, WAITING FOR GODOT, NIGHT WATCH and 40 CARATS with Village Playhouse. Now retired, his work prevented him from participating in theater for over twenty years. Joe would like to to thank his wife Kim, (often referred to as "My lovely wife, Helen") for her patience & understanding as he reacquaints himself with the stage.
Joe Ferrie
as DOUG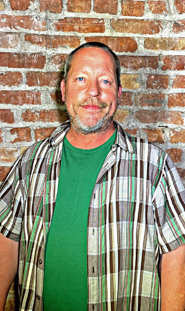 Scott is so grateful for the opportunity to be a part of this production. While this is his first show with Milwaukee Entertainment Group, he has been an active member of the Milwaukee theater community for more than thirty-five years. And recently, he even stepped outside of the city boundaries for a production of BLIND DATING AT HAPPY HOUR at Memories Dinner Theater in Port Washington. Thanks to family, friends, and YOU for supporting the arts. As always, never-ending love to the late Aric Fisher.
Scott Sorensen
as BUDDY JOPLIN
Deanna Strasse is a Milwaukee-based playwright and actress who is ecstatic to make her Milwaukee Entertainment Group debut. Previous acting credits include Marge, Amanda, Cantway, et al in THE LARAMIE PROJECT, Miss Stephanie in TO KILL A MOCKINGBIRD (Waukesha Civic), Claire in RUMORS (Summer Stage), Alice in YOU CAN'T TAKE IT WITH YOU (Sunset Playhouse) and more. Follow Deanna's adventures at DeannaStrasse.com
Deanna Strasse
as LUCY
Nut Ring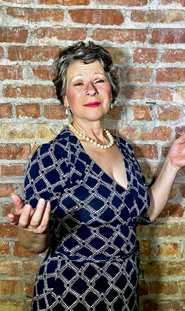 Leslie is thrilled that her first live theatre adventure in over a year is with MEG. She was with MEG in SHERLOCK HOLMES AND THE CASE OF THE CHRISTMAS GOOSE, ARSENIC AND OLD LACE, and JAKE REVOLVER FREELANCE SECRET AGENT. Leslie's career spans opera, theater, music theater, cabaret, and mime. Her roles have been as diverse as Paddington Bear and Carmen. Leslie has played her share of well-known characters, such as Desiree (A LITTLE NIGHT MUSIC), Golda (FIDDLER ON THE ROOF), and Fraulein Schneider (CABARET), but is best known for her one-woman show EDITH PIAF ONSTAGE.
Leslie Fitzwater
as LYLA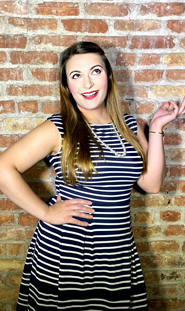 Hayley graduated with a BFA in Theater Performance from UW-Whitewater and has primarily worked in the Milwaukee area since. Credits include work with First Stage, All in Productions, Schmitz N Giggles, Windfall Theatre and Milwaukee Entertainment Group where she appeared as Molly Bradley in RETURN OF THE HEIR and Top Load in JAKE REVOLVER VCR REPAIRMAN.
Hayley SanFillippo
as EMMA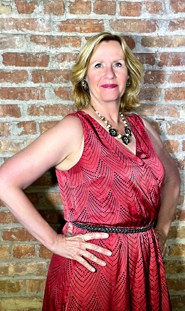 Kim is very excited to be back with MEG after playing Rose in JACK OF HEARTS. Some of her favorite roles have been Martha in WHO'S AFRAID OF VIRGINIA WOOLF, Amanda in THE GLASS MENAGERIE, M'Lynn in STEEL MAGNOLIAS and Alexa in AS BEES IN HONEY DROWN. Kim lives in Pleasant Prairie and is the proud mother of three adult children and grandma to three beautiful grandchildren. She dedicates this play to her Dad, who would enjoy her in this role very, very much. Miss you, Dad. Thanks Raven and cast for making this so much fun.
Kim Emer
as LAURA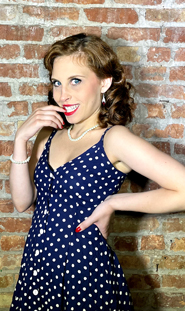 Becky is thrilled to be back on stage after 16 months! She has previously been seen on the MEG stage as Georgie in SPIKE HEELS. Favorite credits include DOC DANGER AND THE DANGER SQUAD with Milwaukee Opera Theatre, PIPPIN with Skylight Music Theatre and THE GOOD FATHER with Milwaukee Irish Arts. Endless thanks to her family and friends for their unwavering support and love.
Becky Cofta
as KAITLYN
Immortal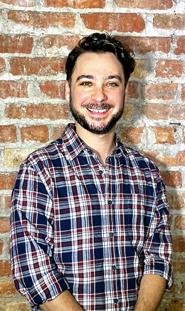 Nate is thrilled to be doing live theatre again after over a year off. He previously worked with MEG in AMUSED as the quirky building super, Tyler. You can see him back on the MEG stage in January 2021 as Mr. Dussel in THE DIARY OF ANNE FRANK. Some of his favorite roles from the past, across all stages, include Tim in THE GOOD FATHER, Tom Wingfield in THE GLASS MENAGERIE, CB in DOG SEES GOD, and Horst in BENT. Thank you for supporting live, local theatre. Be safe and healthy out there.
Nate Press
as ASH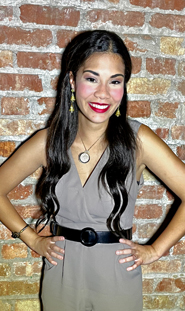 Ashley is a graduate of UWM, with a BFA in musical theater. She has been seen as Miss Jenny in THE WHITLINGS with First Flight Theater Co., Cecily in the virtual musical BEING EARNEST at Skylight Music Theatre, Anna in THE GREEN ROOM ZOOM selection performance with Round Earth Entertainment in association with RnD Productions, and as Maggie in the workshop reading of THE MILL ON THE POTOMAC at First Flight Theater Company. She is currently part of the workshop cast of Songs of the POGO at First Flight Theatre and will be seen as Audrey in LITTLE SHOP OF HORRORS at Skylight Music Theatre in the fall.
Ashley Oviedo
as CASSIE
Performance Schedule
Opening Night, Closing Night, Performances:
Doors Open – 7pm | Curtain – 7:30pm
Matinee:
Doors Open – 1:30pm | Curtain – 2pm
| | | |
| --- | --- | --- |
| Day | Date | Notes |
| Friday | July 30th | Opening Night |
| Friday | August 6 | Performance |
| Saturday | August 7 | Performance |
| Sunday | August 8 | Matinee |
| Thursday | August 12 | Performance |
| Friday | August 13 | Performance |
| Saturday | August 14 | Closing Night |
For more information on this show,
or for other Live Entertainment events at the
Brumder Mansion, call Tom Marks at (414) 388-9104
Sign up now to receive
your early notification of future
Milwaukee Entertainment Group events