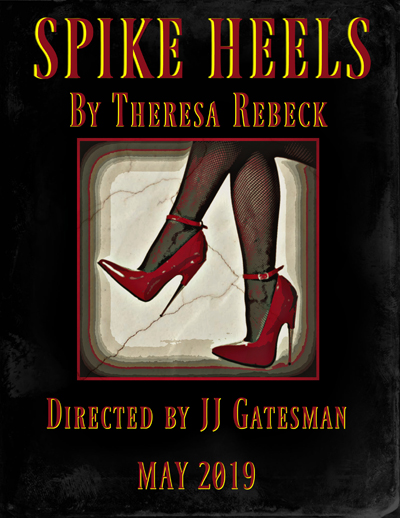 Spike Heels
— Russ Bickerstaff / The Small Stage
— Blaine Schultz / Shepherd Express
— Julie McHale / gmtoday
Directed by JJ Gatesman
Pygmalion goes awry in this contemporary comedy of manners, which explores sexual harassment, misplaced amour, and the possibility of a four-sided love triangle. The combatants are a sexy, volatile young woman and three Back Bay types: a writer, a lawyer, and a fiancée in sensible shoes. The setting is Boston, the ending is happy, and laughter abounds.
"Stinging one liners." N.Y. Daily News.
"Places a superior wryly pleasing … fashionable feminist spin on sexual shenanigans. Neatly written with smart funny lines." N.Y. Post.
"Full of tart wit, feminist insight and quirky detours of plot." Time.
CAST:
Josh Perkins as Andrew
Cory Jefferson Hagen as Edward
Becky Cofta as Georgie
Brittany Curran as Lydia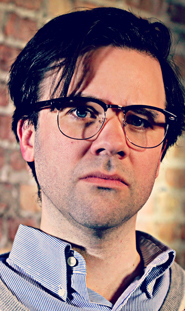 Josh is more than happy to be working with M.E.G. again! You may have seen Josh previously with MEG as Yorick in Jack Of Hearts. Some of Josh's favorite past roles are Greta in Bent, Ian in Shining City, Picasso in Picasso At The Lapin Agile and Winston Smith in George Orwell's 1984. Josh is also a director, designer, writer and for the past eleven years he's been a puppet maker and puppeteer with Angry Young Men LTD. They will be at the Milwaukee Fringe Festival this Summer and their flagship show, Night Of The Living Dead – The Puppet Show, will be back in action this Halloween season!
Josh Perkins
as Andrew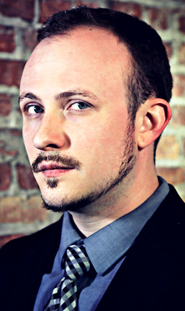 Cory graduated with a BFA in theater performance from UW-Whitewater. His recent stage credits include John Wilkes in This Prison Where I Live and Lawrence Barrett in Seeds of Banquo. Mr. Hagen has also been in many shows at the Brumder including Death by Design, where he played Jack, Hatter Madness, where he played the White Rabbit, and countless others. Mr. Hagen is thrilled to be back at the Brumder with Milwaukee Entertainment Group.
Cory Jefferson Hagen
as Edward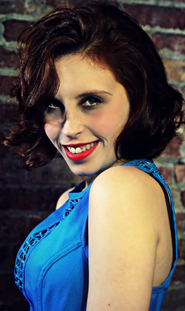 Becky is excited to make her MEG debut with such a dynamic character! Her favorite credits include Pippin at Skylight Music Theatre, Doc Danger and The Danger Squad and A Chorus Line with Milwaukee Opera Theatre, The Good Father with Milwaukee Irish Arts, Sexual Perversity in Chicago and Rocky Horror: Live at The Alchemist Theatre and Venus In Fur at Off The Wall Theatre. Endless thanks to her family and friends for their unconditional love and support!
Becky Cofta
as Georgie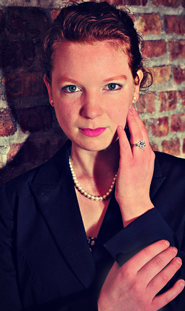 Brittany holds a BFA degree in Acting and a minor in Creative Writing from the University of Wisconsin-Milwaukee. She is a company member at Kohl's Wild Theater, works as a TA for the theatre department at UWM, and is a 200-hour Certified Yoga Teacher. You may have seen Brittany previously at the Brumder as Dodo in JACK OF HEARTS, or fulfilling her lifelong dream of being a professional cat lady in BELL, BOOK, AND CANDLE. Come back to the Brumder in June to see her play Susie Ditz in MEG's production of NOT DEAD YET. Brittany would like to thank her mom and dad for their unfaltering love and support.
Brittany Curran
as Lydia
Performance Schedule
Opening Night, Closing Night, Performances:
Doors Open – 7pm | Curtain – 7:30pm
Matinee:
Doors Open – 1:30pm | Curtain – 2pm
| | | |
| --- | --- | --- |
| Day | Date | Notes |
| Friday | May 3 | Opening Night |
| Saturday | May 4 | Performance |
| Friday | May 10 | Performance |
| Saturday | May 11 | Performance |
| Sunday | May 12 | Matinee |
| Thursday | May 16 | Performance |
| Friday | May 17 | Performance |
| Saturday | May 18 | Closing Night |
For more information on this show,
or for other Live Entertainment events at the
Brumder Mansion, call Tom Marks at (414) 388-9104
---
MEG IS A PROUD MEMBER OF MTA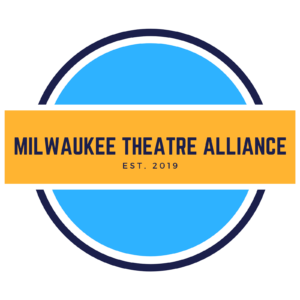 Sign up now to receive
your early notification of future
Milwaukee Entertainment Group events