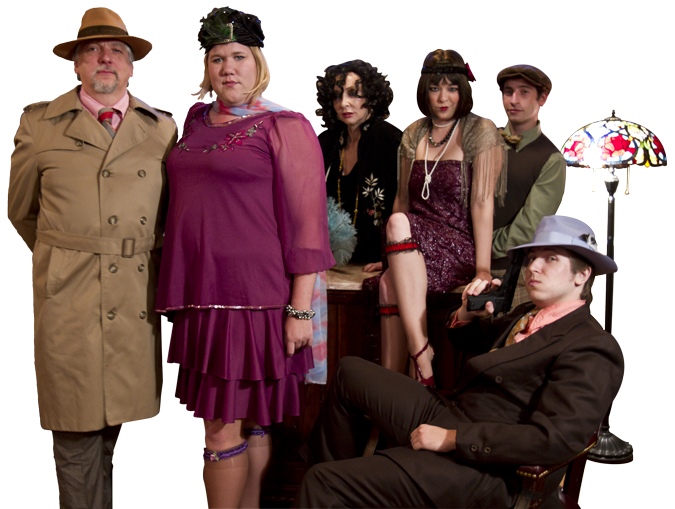 Speak Easy of Murder — Past Show
Written by Jane Cooper
Directed by Phil Koch
Production Date: March 2011
Speak Easy of Murder — it's a colorful story filled with colorful characters: lovers and gangsters, detectives and flappers.
Follow us down the carpeted stairs to the speakeasy and see for yourself…
There's Mother Gunther over at the bar, setting out the wine glasses. That dame's saucy as all get-out. Been around the block more than a few times, but believe me she gives as good as she gets.
The flapper in the sequined dress? That's Amber Hartman. See how she's working the crowd, flirting up a storm with all the gents. The Brumder's just a stop on the road to bigger and better things for Amber. Broadway. Hollywood. Or so she thinks.
The kid making moon eyes at her is Danny Jacobs. Hard-luck case, that one. Grew up in an orphanage. Still has a chip on his shoulder about it. Good kid though.
The others you'll meet later. Tony Miletti. Big-shot hoodlum out of Chi-Town. You won't miss him when he shows. He knows how to make a big entrance.
Oh and Detective Reubens. What story set in a speakeasy would be complete without a gumshoe? But Charlie's in over his head this time. He's getting more than he bargained for tonight.
Kelly Doherty as The Hostess
Triko Bronjio as Mother Gunther
Amanda J. Hull as Amber Hartman
Ryan Nelson as Tony Miletti
Kevin Gadzalinski as Danny Jacobs
Tom Jenkins as Detective Reubens
For more information on this show,
or for other Live Entertainment events at the
Brumder Mansion, call Tom Marks at (414) 388-9104
---
MEG IS A PROUD MEMBER OF MTA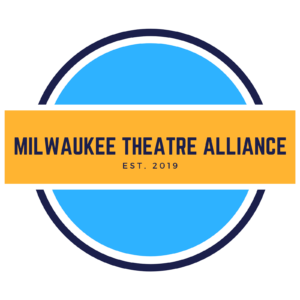 Sign up now to receive
your early notification of future
Milwaukee Entertainment Group events