"Setting, strong performance boost
'Dial M for Murder' at Brumder Mansion"
– Mike Fischer, Milwaukee Journal Sentinel
Read the review
Local Archive if the link above doesn't work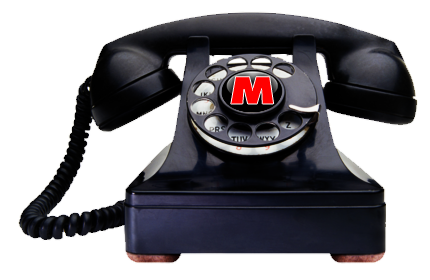 – Past Show
Written by: Frederick Knott
Directed by: Robert A. Zimmerman
Produced by: Alex Scheurell, Bob Zimmerman, Emily Craig
Tony Wendice married his wife, Margot, for her money – and now he plans to murder her for the same reason. He arranges what he thinks is the perfect murder by blackmailing a scoundrel he used to know into strangling Margot for a fee of one thousand pounds, and arranges a brilliant alibi for himself. Unfortunately… the would-be murderer is killed during the attack and the intended victim survives. But this doesn't deter Tony: he sees his hireling's death as an opportunity to have his wife convicted for the murder of her attacker. Luckily, the police inspector from Scotland Yard and a young man who is in love with the wife discover the truth, and in a scene of almost unbearable suspense they trap the husband into revealing his guilt.
Emily Craig as Margot Wendice
Randall T. Anderson as Tony Wendice
Thomas Jacobsen as Max Halliday
Michael Guthrie as Captain Lesgate
Robert A. Zimmerman as Inspector Hubbard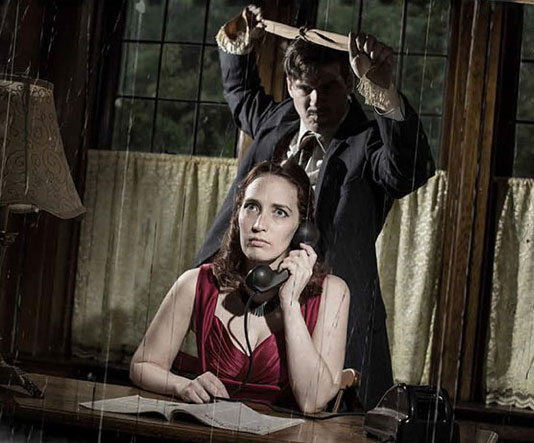 Emily Craig
as
Margot Wendice

Randall T.
Anderson as
Tony Wendice

Thomas
Jacobsen
as Max
Halliday

Michael
Guthrie
as Captain
Lesgate

Robert A.
Zimmerman
as Insp.
Hubbard
Performance Schedule
Closing Night, Performances:
Doors Open – 7:30pm | Curtain – 8pm
Thursday Performance:
Doors Open – 6:30pm | Curtain – 7pm
Matinee:
Doors Open – 1:30pm | Curtain – 2pm
| | | |
| --- | --- | --- |
| Day | Date | Notes |
| Thursday 21 | August | Opening Night |
| Friday 22 | August | Performance |
| Saturday 23 | August | Performance |
| Sunday 24 | August | Performance |
| Thursday 28 | August | Performance |
| Friday 29 | August | Performance |
| Saturday 30 | August | Performance |
| Sunday 31 | August | Closing Night |
---
MEG IS A PROUD MEMBER OF MTA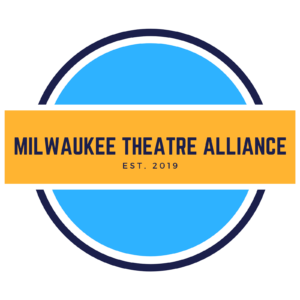 Sign up now to receive
your early notification of future
Milwaukee Entertainment Group events