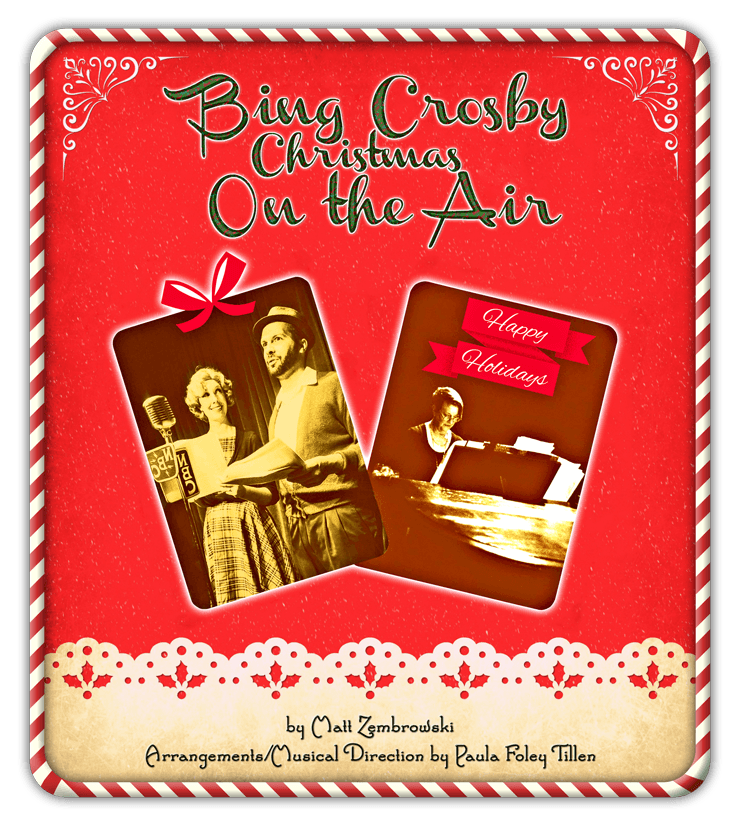 Bing Crosby Christmas on the Air
By Matt Zembrowski
Bing Crosby and the holiday season are practically synonymous. His rendition of Irving Berlin's "White Christmas" is the best-selling record of all time and his holiday TV specials were eagerly anticipated annual events. Now, the beloved entertainer comes to the The Brumder Mansion in this extraordinary tribute to the legendary crooner created by and starring Matt Zembrowski, with musical direction and arrangements by Paula Foley Tillen. Featuring "Silver Bells," "Mele Kalikimaka," "Christmas In Killarney" and many other Crosby Christmas favorites, this sparkling bit of holiday nostalgia is sure to warm the soul on a cold winter's night.
Matt Zembrowski as Bing Crosby
Paula Foley Tillen as Skitch Henderson
Lori Nappe as Rosemary Clooney
Michael Skocir as Ken Carpenter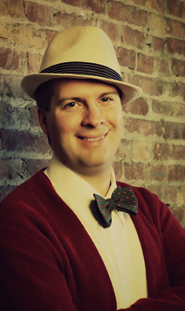 Matt is extremely grateful to celebrate the great Bing Crosby and the Christmas season at the Brumder, having previously presented the show at the Sunset Playhouse, Waukesha Civic Theater and the New Theater on Main in Oconomowoc. Matt has acted in, directed, music directed and written shows for numerous companies across the state, including In Tandem Theater, Next Act Theater and Northern Sky Theater. He also serves as Theater Director at St. Thomas More High School in Bay View. He is truly grateful to again be spending the holiday season on stage with such great friends, especially the lovely and talented Lori Nappe.
Matt Zembrowski
as Bing Crosby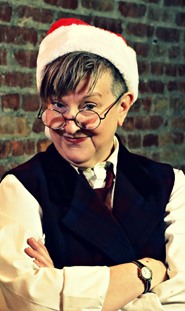 Paula has been a professional musician in the Milwaukee area for more years than she cares to think about. She has acted as music director for hundreds of metropolitan area theatre companies from the junior high to professional levels, and has been active at Milwaukee Comedy Sportz since 1985. She is a lead teacher at Milwaukee's First Stage Theatre Academy, and is director of music at Southminster Presbyterian Church in Waukesha. She remains much in demand as a musical director, pianist, vocal coach, and accompanist. From 1998-2013, she was a founding member and composer-in-residence of the Milwaukee Choral Artists.
Paula Foley Tillen
as Skitch Henderson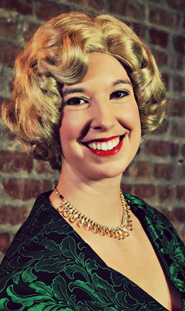 Lori couldn't be happier to be spending the holiday season at an old Victorian mansion. Her other credits include SISTER ACT (Sister Mary Patrick), SECRET GARDEN (Lily), PLAZA SUITE (Muriel), 39 STEPS (Annabella/Margaret/Pamela), and LUCKY STIFF (Dominique). Lots of love and joy this holiday season to all my family and friends, and thank you to my husband, Matt, for all of the fun adventures. Wishing everyone a wonderful and white Christmas!
Lori Nappe
as Rosemary Clooney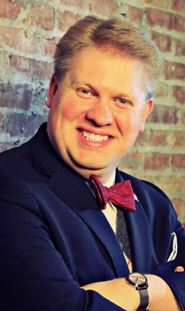 Michael is pleased to be making his MEG debut here at the Brumder Mansion. An accomplished singer, actor, dancer, and percussionist; he has performed all across the region from Milwaukee to Burlington throughout the past 20 years. Selected credits and favorites include Company (Larry), Chess (Molokov), A Chorus Line (Mike), The Secret Garden (Dr. Craven), Drowsy Chaperone (George), Love, Sex, & The IRS (Floyd), and The Taming of The Shrew (Baptista). Michael is also a former member of the Milwaukee Symphony Orchestra Chorus. Much love to friends, family, and his beloved Pamela.
Michael Skocir
as Ken Carpenter
Performance Schedule
Opening Night, Closing Night, Performances:
Doors Open – 7pm | Curtain – 7:30pm
Matinee:
Doors Open – 1:30pm | Curtain – 2pm
| | | |
| --- | --- | --- |
| Day | Date | Notes |
| Friday | December 8 | Opening Night |
| Saturday | December 9 | Performance |
| Sunday | December 10 | Matinee |
| Friday | December 15 | Performance |
| Saturday | December 16 | SOLD OUT |
| Sunday | December 17 | Matinee |
| Friday | December 22 | Performance |
| Saturday | December 23 | Matinee |
| Saturday | December 23 | Closing Night |
For more information on this show,
or for other Live Entertainment events at the
Brumder Mansion, call Tom Marks at (414) 388-9104
---
MEG IS A PROUD MEMBER OF MTA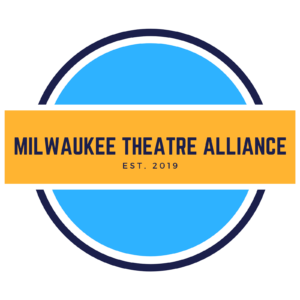 Sign up now to receive
your early notification of future
Milwaukee Entertainment Group events