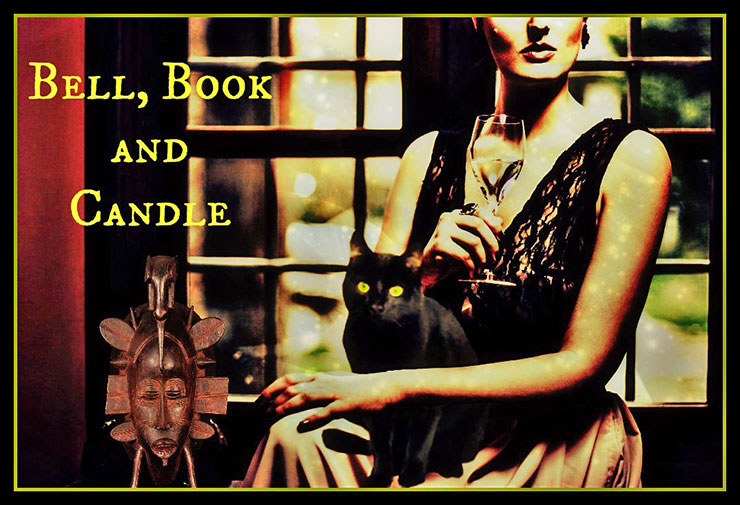 – Past Show
— Mike Fischer / Journal Sentinel
— Russ Bickerstaff / The Small Stage Blog
— Selena Milewski / Shepherd Express
By John Van Druten
Directed by Amanda J. Hull and Tom Marks
Gillian Holroyd is one of the few modern people who can actually cast spells and perform feats of supernaturalism. She casts a spell over an unattached publisher, Shepherd Henderson, partly to keep him away from a rival and partly because she is attracted to him. He falls head over heels in love with her at once and wants to marry her. But witches, unfortunately, cannot fall in love, and this minute imperfection leads into a number of difficulties…
Libby Amato as Gillian Holroyd
Randall Anderson as Shep Henderson
Beth Perry as Aunt Queenie
Michael Keiley as Sidney Redlitch
Jason Nykiel as Nicky Holroyd
Gus TT Doherty as Pyewackett
All cast photos © and courtesy JT Backes.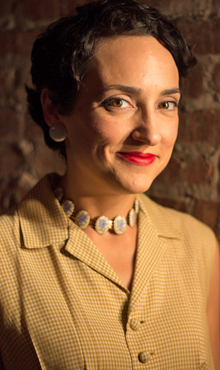 Libby is delighted to make her Milwaukee Entertainment Group premiere with this wonderfully talented cast and crew. Recent productions include Little Gem with Milwaukee Irish Arts, Macbeth and These Shining Lives with Umbrella Group Theatre, and Julius Ceasar with Optimist Theatre. Look for her this spring in Renaissance Theatreworks' production of Top Girls. She sends thanks to family and friends for their continuing support and encouragement, and wishes you all a very happy Halloween. Look, Mom…I'm a witch!
Libby Amato
as Gillian Holroyd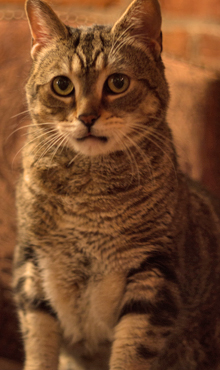 Gus is honored to be returning to the stage. Gus has made a splash in the Milwaukee theater scene with several high profile productions, including It's Six in the Morning: Feed Me Now, I've Climbed On Top of the Kitchen Cabinets and I'm too Scared to Come Down on my Own, and Middle of the Night: or Let me Sing you the Song of My People. Gus also enjoys a career as a stylist to the stars (He can be found on Facebook or you can follow him on Twitter @gusttdoherty ). To Kelly, "You are the wind beneath my wings. Also, there's only like, seven pounds of food left, Are you trying to starve me?"
Gus TT Doherty
as Pyewackett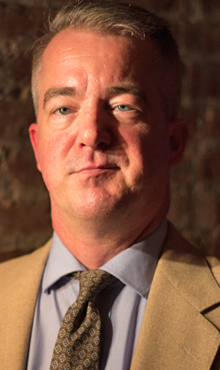 Randall is thrilled to work for the Milwaukee Entertainment Group with such a talented cast. Returning audiences may recognize him from Art (Marc) earlier this year, or 2014's Dial M For Murder (Tony). A founding member of Wisconsin Hybrid Theatre, he has been performing in the midwest for over twenty-five years. Randall's credits in the Milwaukee area include Rope (Rupert), Noises Off (Lloyd), 12 Angry Men (Juror 8), and Hamlet (Claudius). He can sometimes be heard the first Sunday of the month as part of WMSE's Frontier Radio Theatre. Randall can next be seen this December in an encore of his one man show The Bartender.
Randall Anderson
as Shep Henderson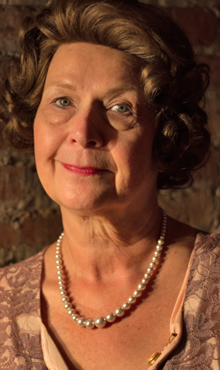 Beth is delighted to be making her debut with Milwaukee Entertainment Group and to be sharing the Brumder stage with such talented and delightful creatures. Although clearly old enough to know better, Beth continues to participate in theatre because she can't *not* do it. Favorite roles include Dr. Katherine Brandt in 33 Variations (for which she received a 2017 Footlights Performing Arts Award), Sybil Fawlty in Fawlty Towers and Dottie Ottley in Noises Off.
Beth Perry
as Aunt Queenie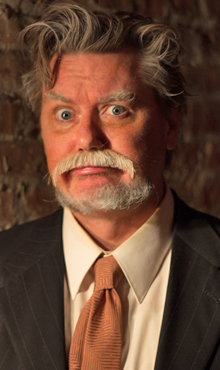 Michael received a BA in Theatre Studies from UWM. This is his second Milwaukee Entertainment Group production and he is very happy to be back with this amazing cast and crew. His most recent stops were playing several roles with Cabaret Milwaukee, The King of Spades in the very talented Amanda J Hull's original play, Hatter Madness and Anton Diabelli in 33 Variations at Villa Terrace. Favorite roles include: Emperor Joseph in Amadeus, Oberon in "Midsummer Night's Dream", Dogberry in Much Ado About Nothing, O'Brien/the voice from 1984 and King Creon in Medea. Michael as always thanks his beautiful family and friends for their support.
Michael Keiley
as Sidney Redlitch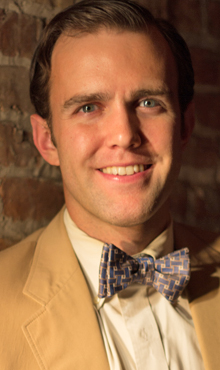 Jason is happy to work with Milwaukee Entertainment Group again after appearing in Murder at the Mansion and Jack of Hearts. He is a recent transplant to Milwaukee, but has worked with Kohl's Wild Theater and Milwaukee Metro Voices. Jason would like to thank Sam for all of her support and for just being a great person.
Jason Nykiel
as Nicky Holroyd
Performance Schedule
Opening Night, Closing Night, Performances:
Doors Open – 7pm | Curtain – 7:30pm
Matinee:
Doors Open – 1:30pm | Curtain – 2pm
| | | |
| --- | --- | --- |
| Day | Date | Notes |
| Friday | October 13 | Opening Night |
| Saturday | October 14 | Performance |
| Friday | October 20 | Performance |
| Saturday | October 21 | Performance |
| Sunday | October 22 | Matinee |
| Monday | October 23 | PWYC Performance |
| Thursday | October 26 | Performance |
| Friday | October 27 | Performance |
| Saturday | October 28 | Performance |
| Sunday | October 29 | Matinee |
| Tuesday | October 31 | Closing Night |
For more information on this show,
or for other Live Entertainment events at the
Brumder Mansion, call Tom Marks at (414) 388-9104
---
MEG IS A PROUD MEMBER OF MTA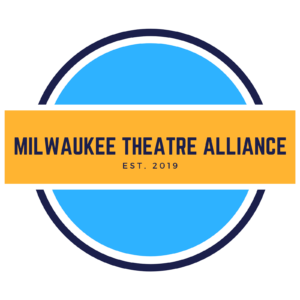 Sign up now to receive
your early notification of future
Milwaukee Entertainment Group events