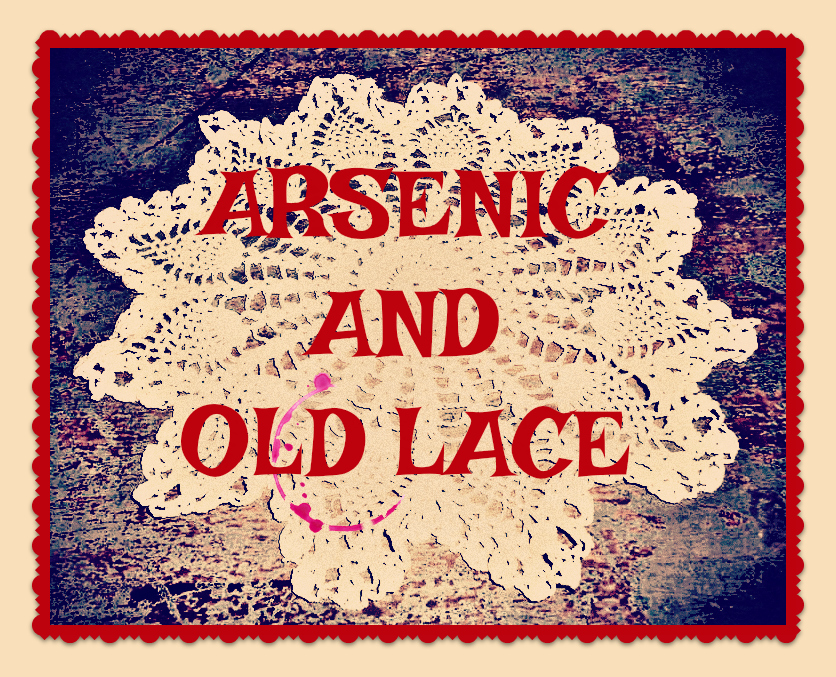 Arsenic and Old Lace
— Russ Bickerstaff / The Small Stage
Written by Joseph Kesselring • Directed by Zach Thomas Woods
Mortimer Brewster is living a happy life, he has a steady job at a prominent New York newspaper, he's just become engaged, and he gets to visit his sweet spinster aunts to announce the engagement. Mortimer always knew that his family had a bit of a mad gene — his brother believes himself to be Teddy Roosevelt and his great-grandfather used to scalp Indians for pleasure — but his world is turned upside down when he realizes that his dear aunts have been poisoning lonely old men for years! When Mortimer's maniacal brother, Jonathan. (who strangely now resembles Boris Karloff) returns on the night that the aunts were planning to bury the newest victim, Mortimer must rally to help his aunts and protect his fiancé — all while trying to keep his own sanity as well. Join us for this uproariously farce on plays involving murder.!
ADAM QUTAISHAT – Officer Rooney/Mr.Hoskins
ASHLEY RETZLAFF – Officer Brophy/Mr. Gibbs
DANIELLE LEVINGS – Officer O'Hara/Mr. Spenalzo
GLADYS CHMIEL – Martha Brewster
JIM DONALDSON -Dr. Einstein
JOE PICCHETTI – Mortimer Brewster
LESLIE FITZWATER – Abby Brewster
LIZ SHIPE – Elaine Harper
MATTHEW ECCLESTONE – Jonathan Brewster
SEAN DUNCAN – Teddy Brewster
TOM MARKS – Reverend Harper/Mr. Witherspoon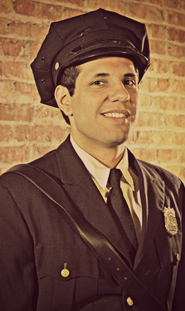 Adam is a Milwaukee area theatre artist. Favorite credits include RAGTIME (Tateh) at American Gothic Performing Arts Festival, NEXT TO NORMAL (Dr. Madden/Dr. Fine) with All In Productions, JUNIPER FLIES (Mudpie) with Renaissance Theaterworks, and as the music director/conductor for SVADBA-WEDDING with Milwaukee Opera Theatre. Adam also writes, produces, and directs WAIP, a monthly theatre podcast through All In Productions. Adam runs his own teaching and rental business: Q Music, LLC. Check out his website adamqutaishat.com for more information.
Adam Qutaishat
as Officer
Rooney/Mr.Hoskins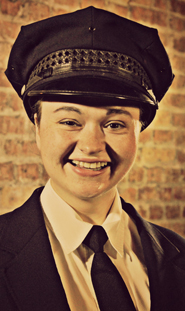 Ashley is honored to work with MEG for the first time. Some of her recent and favorite roles include Mary Tilford in Outskirts Theatre's The Children's Hour and Mary Jo Kincaid in Cooperative Performance Milwaukee's A Piece of My Heart. Offstage she works as an American Literature and Theatre teacher at Oak Creek High School where she is currently directing Moon Over Buffalo. She would like to thank Zach for choosing to work with her again, and of course Ben, Miracle, and Gus for being the perfect loves of her life. Enjoy the show!
Ashley Retzlaff
as Officer
Brophy/Mr. Gibbs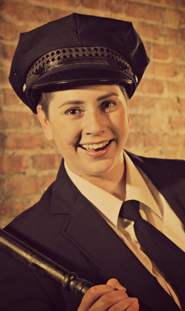 Danielle is delighted to be a part of this classic comedy! In addition to working with MEG on various projects, she has recently worked with Renaissance Theatreworks, Optimist Theatre, and Kohl's Wild Theater. Danielle holds a Master of Arts in Theater from Kansas State University. When not acting, she is a Teaching Artist for First Stage. Danielle would like to thank Zach for creating opportunities for female-identifying actors to step into traditionally male roles, and Amanda and Tom for their tireless support of MEG. Love to Mom, Dad, and Lota.
Danielle Levings
as Officer
O'Hara/Mr. Spenalzo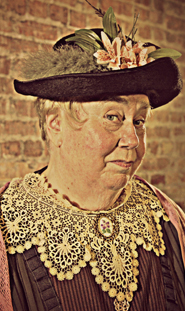 Gladys is thrilled to be back 'home' at the Brumder! This show's been on her Bucket List for years, so it's a dream come true! Previous MEG credits include Melissain Love Letters & Mrs. Hudson in The Baker Street Trilogy. Other recent credits include "Night Must Fall" at Off the Wall & "Stage Door" with Windfall. Besides also doing industrials and commercials, she has done film work and hopes you'll get to see her as 'Alice' in "The Splinter Palace" (now being submitted to film festivals). Thank you for supporting live theatre and enjoy the show! For Michael, as always.
Gladys Chmiel
as Martha Brewster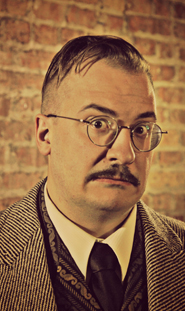 Jim is fresh off a successful run of the premiere of JAKE REVOLVER: VCR REPAIRMAN, Jim is ecstatic to be performing in this, one of his favorite comedies. His other recent credits include William Shakespeare's AS YOU LIKE IT with Original Practices, and HEATHERS: THE MUSICAL with Sunset Playhouse.
Jim Donaldson
as Dr. Einstein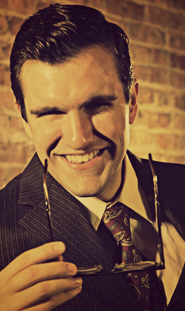 Joe is thrilled to be making his MEG debut! He's lucky to be sharing this experience with wonderful friends on stage and behind the scenes, and hopes you enjoy the show as much as he is. He's also performed with Renaissance Theatreworks, Milwaukee Chamber Theatre, Milwaukee Opera Theater, Theater Red, Forge, Windfall, Splinter Group, Bunny Gumbo, Sunset Playhouse, and Milwaukee Metropolitan Voices. He's a founding member of Summit Players Theatre. He'd like to thank Zach for this wonderful experience, the cast for their excitement and infectious energy, and his family, friends, and Maddy for their never-ending love and support.
Joe Picchetti
as Mortimer Brewster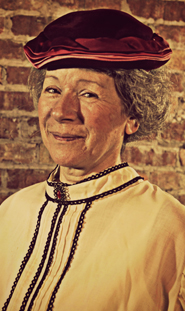 Leslie is thrilled to be back with Milwaukee Entertainment Group. She has been acting and singing professionally for more than 30 years and has performed with the Milwaukee Symphony, Skylight Music Theatre, Theatre Gigante, Windfall Theatre, and In Tandem Theatre. Leslie's career has included opera, theater, music theater, cabaret, and mime, and her roles have been as diverse as Paddington Bear, Edith Piaf, and Carmen. She was last seen in STAGE DOOR at Windfall Theatre. Leslie is an adjunct faculty member at Pius XI High School in the music department.
Leslie Fitzwater
as Abby Brewster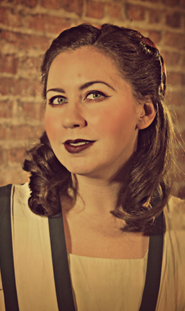 Named one of the city's most prolific playwrights in 2014, her most recent work, THE INCREDIBLE ADVENTURE OF ALVIN TATLOCK enjoyed multiple productions in Wisconsin and was nominated for a Footlights award for Best Play 2017. She penned the BAKER'S STREET TRILOGY featured at the Brumder Mansion and Old World Wisconsin. Her work has been compared to that of Sarah Ruhl for UPON A MIDNIGHT CLEAR: A TALE OF JACK FROST, and Duffy Adams for BONNY ANNE BONNY, which was also given honorable mention as one of the best plays of 2016 by both the Journal Sentinel and OnMilwaukee.
Liz Shipe
as Elaine Harper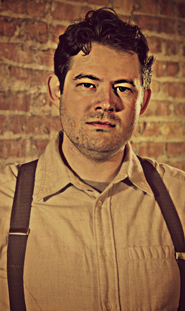 Matthew Ecclestone has enjoyed a widely varied career including a mix of opera, musicals, and Shakespeare. Some of his favorite companies include Milwaukee Opera Theater, Door Shakes, APT, Creede Rep, and Texas Shakes. He was last seen at the Brumder as the recurring character of Moriarty in Liz Shipe's original Sherlock series. When not playing, he enjoys spending his nights telling cops just where they should go. He's very grateful to be working with such a talented and handsome group of people.
Matthew Ecclestone
as Jonathan Brewster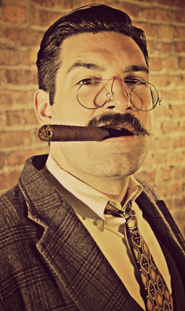 Sean is delighted to be making his Milwaukee Entertainment Group debut with this show. A Milwaukee based actor himself, Sean has been acting professionally in the South Eastern Wisconsin area for nearly six years. His most recent acting credits include Buckingham/Murderer #1 RICHARD III (Bard and Bourbon), Harvey Korman THE CAROL BURNETT SHOW (Timber Mill Theatre, LLC), Bob Cratchit A CHRISTMAS CAROL (Children's Theater of Madison), Alonso de Corozon BONNY ANNE BONNY (Theater RED), Eddie THE ROCKY HORROR SHOW (Alchemist Theater). When not on stage, Sean is stage managing and directing.
Sean Duncan
as Teddy Brewster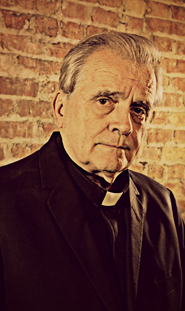 In this delightful show Tom is happily reunited with seven of the cast members and the director with whom he's performed along-side of in productions of "The Baker Street Trilogy" (a.k.a. Liz Shipe's 'Sherlock' Shows), "Home For Christmas", "The Petrified Forest", "The Rocky Horror Show", "Jake Revolver, Freelance Secret Agent", "Love Letters"and "Beauty and the Beast" that have been presented here at the Brumder as well with Windfall Theater, The Alchemist and Sunset Playhouse. Tom has recently been part of D.S.H.A.'s "Willy Wonka and the Chocolate Factory" as 'The Candy Man' and served here as the director of "Jake Revolver VCR Repairman."
Tom Marks
as Reverend Harper
/Mr. Witherspoon
Performance Schedule
Opening Night, Closing Night, Performances:
Doors Open – 7pm | Curtain – 7:30pm
Matinee:
Doors Open – 1:30pm | Curtain – 2pm
| | | |
| --- | --- | --- |
| Day | Date | Notes |
| Friday | October 12 | Opening Night |
| Saturday | October 13 | Performance |
| Friday | October 19 | Performance |
| Saturday | October 20 | Performance |
| Sunday | October 21 | Matinee – SOLD OUT |
| Monday | October 22 | PWYC Performance |
| Thursday | October 25 | Performance |
| Friday | October 26 | SOLD OUT |
| Saturday | October 27 | SOLD OUT |
For more information on this show,
or for other Live Entertainment events at the
Brumder Mansion, call Tom Marks at (414) 388-9104
---
MEG IS A PROUD MEMBER OF MTA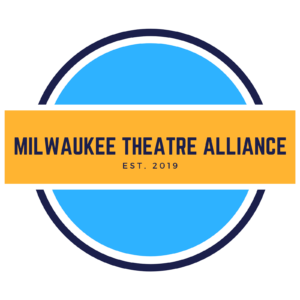 Sign up now to receive
your early notification of future
Milwaukee Entertainment Group events