aM– USEd – Past Show
— Julie McHale / The Milwaukee Post (page 16)
Read the Full Review (locally archived)
Written and Directed by Megan Ann Jacobs
Alone in a New York apartment, the God of Comedy is melancholy, and he wants everyone to know it.
Though bound to find a new person to inspire and complete an unfinished story, Sebastian, the last remaining Greek Muse, mourns the passing of his latest instrument and friend, amusing himself by successfully spooking, pranking, and sabotaging every opportunity for a potential replacement.
Until Nikki.
Driven by her own personal demons, Nikki stubbornly battles with Sebastian for mastery of the apartment. As they grow fully engulfed in their feud, things get even more complicated when they become plagued by an over-involved landlord, a well-intentioned fiancé, and a dramatic Sebastian-orchestrated duel between the two that results in good old-fashioned police intervention. "aM– USEd" captures and explores our tendency to honor the dead by refusing to live, and leads us, through the ancient art of comedy, to live with the past and move forward.
Nate Press as Tyler
Olivia Gonzales as Kasey
Madeline Bunke as Nikki
Phil Stepanski as Ryan
Lori Morse as Anita
Josh Scheibe as Sebastian
Nate is a Milwaukee native and has been performing on stages in and around the area since 2003. His recent credits include Nial Lynch in Moment, for which he won a Best Supporting Actor award at the 2015 Acting Irish International Theatre Festival in Cincinnati, Horst in Bent, produced by The World's Stage, and Hugo in Welcome Home Jenny Sutter at Next Act. He earned his BFA in Theatre Studies from Boston University.
Nate Press
as Tyler
Olivia is known for her leading roles as Loretta Swank Longbaugh in Murdertowne Abbey, Arkadina in The Seagull, but mostly for her film roles as Mikaela in the web series Mediocracy, Olivia in Olivia at the 48 Hour Film, and for her commercial work with the Potawatomi Bingo Casino. She recently joined the touring show in Tony & Tina's Wedding, playing Niki/Vicki Black. She studied musical theatre in the Peck School of the Arts at the UW–Milwaukee, before moving to Los Angeles in 2014 to pursue her career.
Olivia Gonzales
as Kasey
Madeline is a recent graduate of Lawrence University with a B.A. in Theatre Arts. She has appeared in several productions with Door County's Third Avenue Playhouse, most notably in Oleanna, and The Fantasticks. She was also an acting apprentice with New York's Powerhouse Theater and the Shakespeare Theatre of New Jersey. Her favorite roles include Dana in The Sweetest Swing in Baseball, Bessie Burgess in The Plough and the Stars, and Janet Van de Graaf in The Drowsy Chaperone.
Madeline Bunke
as Nikki
Phil is thrilled to be working with Milwaukee Entertainment Group once again after his turn as the title character Jake in this summer's world premiere of Jake Revolver: Freelance Secret Agent. His most recent role was Hal Carter in Picnic at SummerStage of Delafield. Look for him later this fall as the blue skinned NaKong warrior Luigi in the hilarious farce The Explorers Club at Soulstice Theatre. Enjoy the show!!
Phil Stepanski
as Ryan
After a l – o – n – g career with captive audiences of kindergarten students Lori is ecstatic to resume her passion, with roles spanning the spectrum from prostitute (3X) to "sweet old lady" — a first! Previous shows include STUCK, Lend Me A Tenor, For Whom The Southern Bell Tolls, The Hot House, California Suite and The Lady In Question at various venues including Pink Banana Theatre, Memories Dinner Theater, Carte Blanche, Bay Players and Off The Wall Theatre.
Lori Morse
as Anita
Josh recently graduated from Wisconsin Lutheran College with a B.A. in Theatre and English. aM– USEd marks his first production at the beautiful Brumder. Most recently, he played Petruchio in the Off-book Players' The Taming of the Shrew and Don John & Verges in Delafield SummerStage's Much Ado About Nothing. He has been friends with Megan since grade school, and is very excited to help bring her work to life.
Josh Scheibe
as Sebastian
Performance Schedule
Opening Night, Closing Night, Performances:
Doors Open – 7pm | Curtain – 7:30pm
Matinee:
Doors Open – 1:30pm | Curtain – 2pm
| | | |
| --- | --- | --- |
| Day | Date | Notes |
| Friday | September 25 | Opening Night |
| Saturday | September 26 | Performance |
| Friday | October 2 | Matinee |
| Saturday | October 3 | Performance |
| Sunday | October 4 | Performance |
| Friday | October 9 | Performance |
| Saturday | October 10 | Performance |
| Sunday | October 11 | Performance |
| Thursday | October 15 | Performance |
| Friday | October 16 | Performance |
| Saturday | October 17 | Closing Night |
For more information on this show,
or for other Live Entertainment events at the
Brumder Mansion, call Tom Marks at (414) 388-9104
---
MEG IS A PROUD MEMBER OF MTA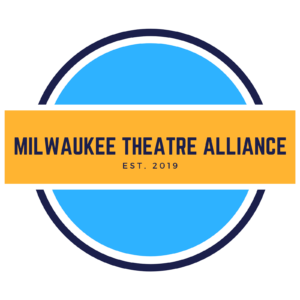 Sign up now to receive
your early notification of future
Milwaukee Entertainment Group events