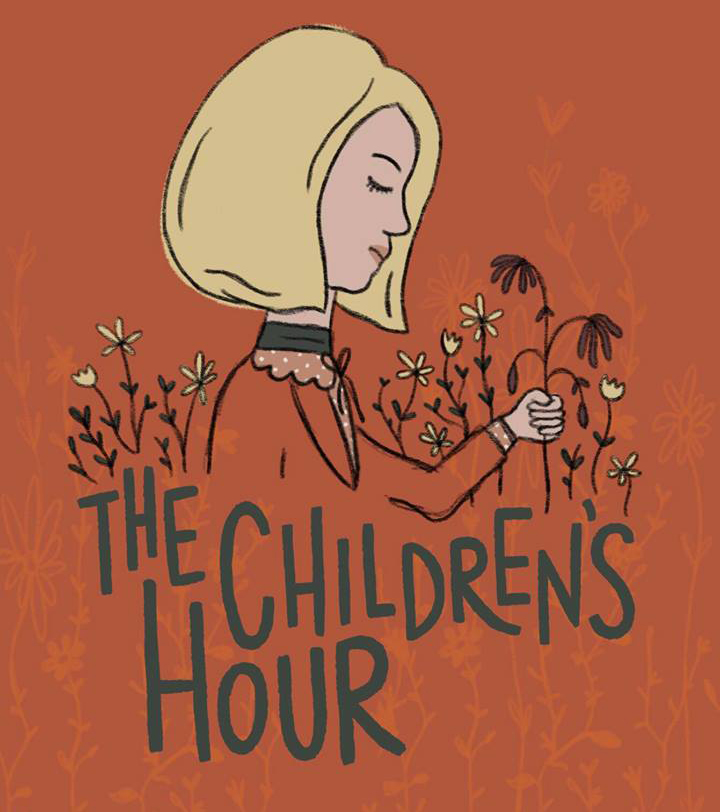 AUDITION LOCATION & DATES
Auditions will be held at the Milwaukee LGBT Community Center
1110 N Market St, Milwaukee, WI 53202
Auditions for adult roles will be Monday May 7th, 2018 from 6:00pm – 9:00pm
Call backs for adult roles will be Tuesday May 8th, 2018 from 6:00pm – 9:00pm
Auditions for child roles will be Wednesday May 9th, 2018 from 6:00pm – 9:00pm & Saturday May 12th, 2018 from 11:00am – 2:00pm
AUDITION REQUIREMENTS
Please have a 1 minute monologue prepared.
You may also be asked to read from the script.
Performance Dates
Performance dates will be July 19th, 2018 – July 22nd, 2018 & July 27th, 2018 – July 29th, 2018
SYNOPSIS
Set in a fictional New England town in the 1930s, The Children's Hour tells the story of two women who are unjustly accused of homosexual activity by one of their students: one Mary Tilford. The outraged community (prompted by the influential Amelia Tilford, an upstanding member of Lancet–who also happens to be the indulgent grandmother of Mary) quickly withdraws all of their students, causing a witch hunt that ultimately forces the school to close. Their lives quickly unravel as they become social pariahs. At its premiere, Hellman's The Children's Hour was a controversial piece that caused the author to be blacklisted. Today, it remains a haunting reminder of the horrors of intolerance.
AVAILABLE ROLES
PRIMARY CHARACTERS (in alphabetical order)
AGATHA (35-65 years old)
A no-nonsense, middle-aged maid in the employ of Amelia Tilford. She is stern and straight-laced with Mary, who calls her "stupid," although Agatha clearly sees through Mary's deceptions. Agatha's attempts to make the child into a "lady" are frustrated by Mrs. Tilford, who is deaf to the maid's common-sense observations. Agatha also attempts to support Martha and Karen in their efforts to convince Mrs. Tilford that Mary concocted her story to destroy the young teachers.
DR. JOSEPH CARDIN (26-33 years old)
Cardin, about thirty-five, is a relaxed and amiable doctor and Karen Wright's fiance. His casual dress reflects his warm, easy-going nature. He is also gracious and humorous and seems ideally suited to Karen.
MRS. AMELIA TILFORD (60's)
A wealthy widow, Mrs. Tilford is a large, dignified woman in her sixties. She has been an influential supporter of the Wright-Dobie School, where her granddaughter, Mary, is enrolled. Although she is a fair and generous person, she lacks good judgment when it comes to matters concerning her granddaughter. She recognizes that Mary is both spoiled and manipulative, but she dotes on the child and is utterly blind to the girl's vicious nature.
MARY TILFORD (11-15)
The spoiled granddaughter of Amelia Tilford, Mary is a problem child at the Wright- Dobie School. She appears "undistinguished," but she is clever and used to having her own way with her doting grandmother. She also attempts to manipulate everyone at the school, resorting to a variety of tricks, including flattery, feigned sickness, blackmail, physical intimidation, and whining complaints.
ROSALIE WELLS (11-15)
Rosalie, a student at the Wright-Dobie School, appears first in the hectic scene opening the play, having her hair badly trimmed by Evelyn Munn. Unlike Peggy and Evelyn, she is not cowed by Mary Tilford, whom she does not like.
MINOR CHARACTERS
HELEN BURTON (11-15)
One of the girls at Karen and Martha's school, she plays a limited role. It is her bracelet that classmate Rosalie Wells "borrows." an act which allows Mary to blackmail Rosalie into confirming Mary's lies about Karen and Martha. Helen is one of the first to be pulled out of the school when Mrs. Tilford begins spreading the fiction that Karen and Martha are lesbian lovers.
CATHERINE (11-15)
Catherine is one of the students at the Wright-Dobie School. She appears only in the first scene, where she attempts to help Lois prepare for a Latin test. The Latin lesson contributes to the chaotic lack of discipline in Mortar's classroom, revealing Lily's incompetence as a teacher.
LOIS FISHER (11-15)
Another of Karen and Martha's students, she receives Lain tutoring from Catherine at the play's opening, conjugating Latin in hectic counterpoint to Peggy Roger's reading of Portia's "quality of mercy " speech from Shakespeare's Merchant of Venice and Lily Mortar's languid criticism. Like Catherine, she plays no significant role in the rest of the drama.
GROCERY BOY
The unnamed grocery boy makes a very brief appearance in the last scene, carrying a box of groceries into the school's living room. He is almost mute, but his puerile gawking and giggling are indicative of the damage done to the reputations of Karen and Martha as a result of Mary's accusations.
EVELYN MUNN (11-15)
One of the girls at the Wright-Dobie School, Evelyn is first encountered in the opening scene, in which she mangles Rosalie Wells' hair with a pair of scissors. Evelyn, who lisps, is relatively quiet and timid. With Peggy Rogers, she overhears the conversation between Martha Dobie and Lily Mortar; the overheard conversation becomes the keystone in the malicious arch of lies that Mary Tilford constructs. Like Peggy, Evelyn is a victim of Mary's intimidation, which, at the end of the first act, turns to physical abuse. When Mary attempts to extort money from Peggy, Evelyn tries to interfere and is slapped in the face for her efforts.
PEGGY ROGERS (11-15)
A student at the Wright-Dobie School, Peggy, like Evelyn Munn, is easily intimidated by Mary Tilford. She appears in the opening scene, where, under Lily Mortar's tutelage, she tries to read Portia's famous speech on the quality of mercy. Unimaginative, she shows little interest in Shakespeare Her grandest aspiration is to marry a lighthouse keeper. Peggy is with Evelyn when they overhear the fateful conversation between Martha Dobie and her aunt. Thereafter the pair confide in Mary, who immediately puts her malicious scheme into operation by extorting money from Peggy, who was saving it for a bicycle.