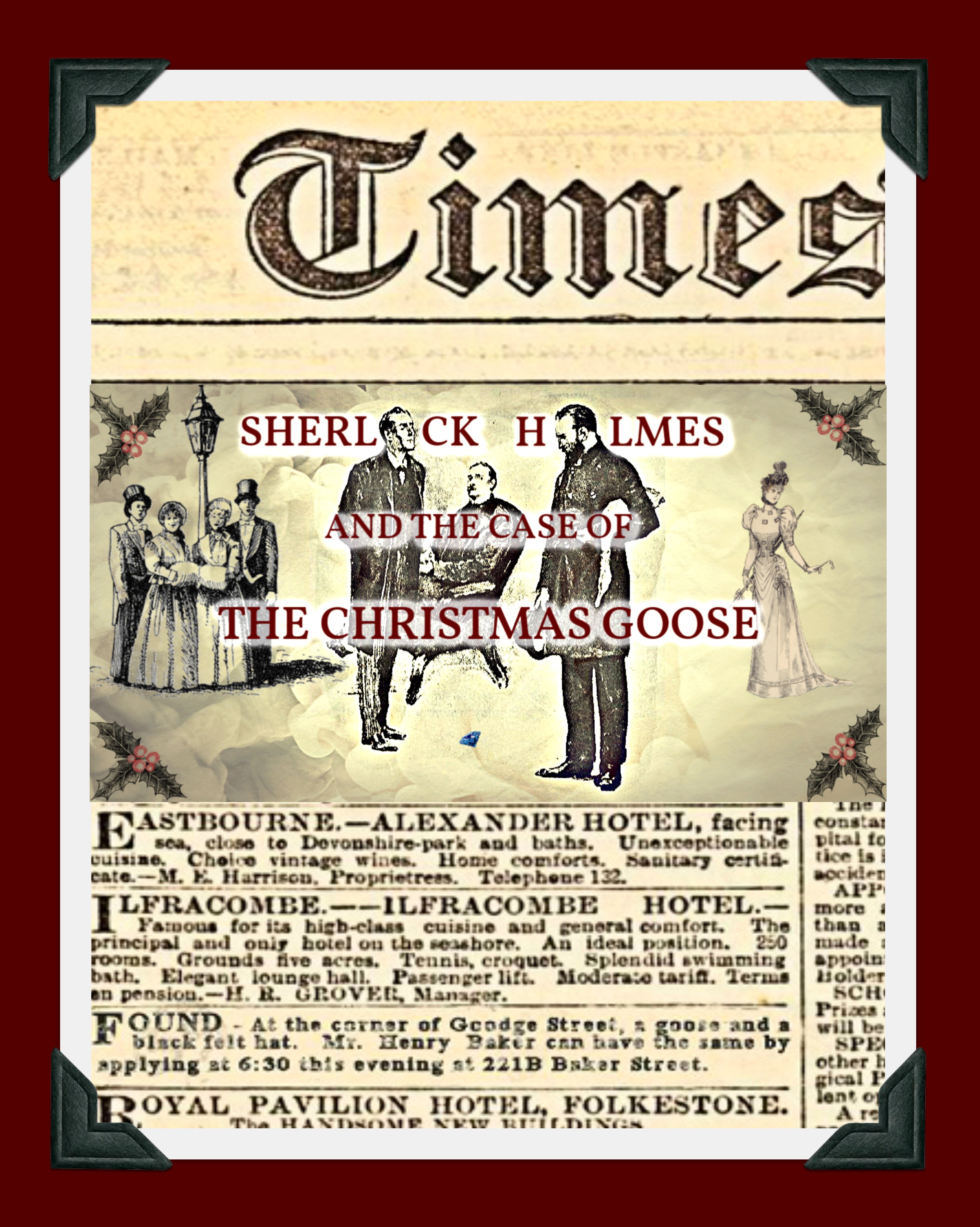 Sherlock Holmes And The Case Of The Christmas Goose
adapted by Michael Menendian and John Weagly
Directed by Amanda J Hull
Vocal Direction by Matt Zembrowski
Dialect Coach Raeleen McMillion
Stage Manager Nicole Allee
Sherlock Holmes is tasked with discovering the identity of a mysterious man who has lost his hat and goose in a late-night scuffle in a seedy back alley of London on Christmas Eve, 1890. At first, Holmes treats the request as only a mild curiosity, but then, the countess of Morcar's rare and valuable missing blue carbuncle is found stuffed down the goose's throat! Accompanied by a troupe of mischievous Victorian Carolers who transform into the many irregular supporting characters in our story, the pursuit of the thief leads Holmes and Watson from
221B Baker Street to Covent Garden Market and all over the streets of wintery London.
Join us on this mysterious, family friendly, holiday adventure!
CAST OF CHARACTERS
Chris Goode as SHERLOCK HOLMES
Josh Scheibe as DR. JOHN WATSON
Gladys Chmiel as MRS. HUDSON/PLAYER
James P Iaquinta as MR. HENRY BAKER/PLAYER
Leslie Fitzwater as CAROLER/PLAYER
Jonathon Gideon as CAROLER/PLAYER
Dana Strothenke as CAROLER/PLAYER
Jake Konrath as CAROLER/PLAYER
Performance Schedule
Opening Night, Closing Night, Performances:
Doors Open – 7pm | Curtain – 7:30pm
Matinee:
Doors Open – 1:30pm | Curtain – 2pm
| | | |
| --- | --- | --- |
| Day | Date | Notes |
| Friday | December 6 | Opening Night |
| Saturday | December 7 | Performance |
| Friday | December 13 | Performance |
| Saturday | December 14 | Performance |
| Sunday | December 15 | Matinee |
| Thursday | December 19 | Performance |
| Friday | December 20 | Performance |
| Saturday | December 21 | Closing Night |
For more information on this show,
or for other Live Entertainment events at the
Brumder Mansion, call Tom Marks at (414) 388-9104
Sign up now to receive
your early notification of future
Milwaukee Entertainment Group events