On Stage November 23rd, 2018
BOOZY BARD PRESENTS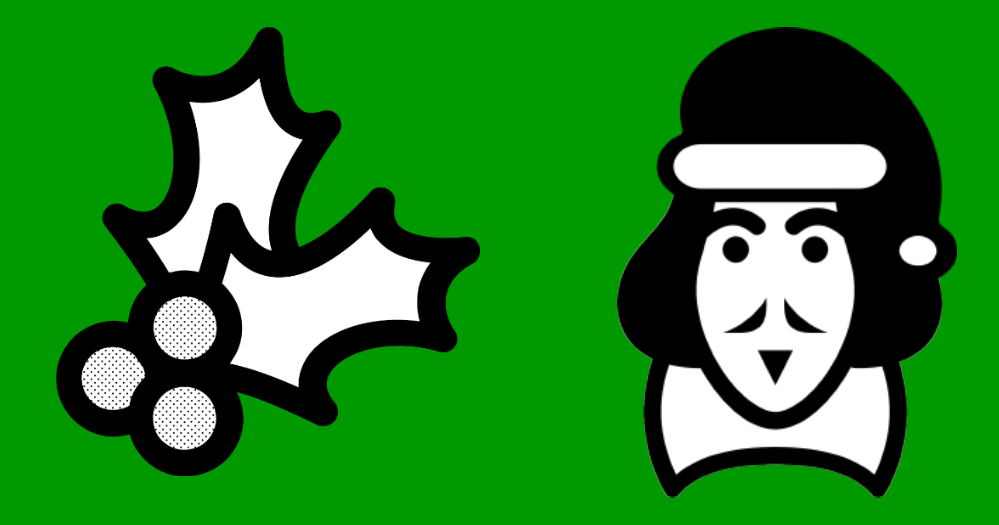 A CHRISTMAS CAROL: Raw
"If I could work my will, Every idiot who goes about with 'Merry Christmas' on his lips, should be boiled with his own pudding, and buried with a stake of holly through his heart."
Come on, don't be such a Scroo- Hey! Is that where that comes from?
MERRY CHRISTMAS BARDFLIES! Yes, we're stepping outside of our usual MO and applying our delightful shenanigans to that beloved holiday classic, "A CHristmas Carol". But, we are still us, so we will be doing it in the "RAW" style you also know and love.
How does it work? I'm glad you asked.
A group of actors arrive the day of the show having read (I sincerely hope) the script so they are at least passingly familiar with the text. Then, they pull a character name from a bucket to learn who they will be playing that night. They then have approximately 5 minutes to get into character (read: grab a drink) and get ready for their first scene. And the next one. And the one after that. You get the idea.
"But I'm not familiar with the play" you say. Well, first, how? Second, here's the gist:
During the Victorian era, stingy and cranky Ebenezer Scrooge, who hates Christmas, loses his partner Marley on Christmas Eve. For seven years, he runs his business exploiting his employee Bob Cratchit, and spends a bitter treatment to his family and acquaintances. However, that particular Christmas Eve he is visited by the doomed ghost of Marley who reveals that three spirits will visit him that night. The first one, the spirit of past Christmas, recalls his miserable youth; the spirit of the present Christmas shows him the poor situation of Bob's family; and the spirit of future Christmas shows his fate…
On Stage December 7-22, 2018
"MIRACLE ON 34TH STREET:
A LIVE MUSICAL RADIO PLAY"
Adapted from the 1947 Lux Radio Broadcast
By Lance Arthur Smith
Original songs and arrangements by Jon Lorenz
When a department store Santa claims he's the real Kris Kringle, his case gets taken all the way to the Supreme Court and a little girl's belief makes the difference in the 'miracle.' With live Foley effects and a score of holiday carols, Miracle on 34th Street is a beloved musical that will melt even the most cynical of hearts.
On Stage March 22 – April 6, 2019
"Little Wars"
Written by Steven Carl Mccasland • Directed by Bryce Lord
In 1980, Mary McCarthy told Dick Cavett that "everything Lillian Hellman says is a lie, including 'and' and 'the'." She also claimed to know a woman who could prove it. And with those words, a legendary literary feud began. In Little Wars, it's France, 1940. Tensions are high. The booze is flowing. War is coming. Inspired by one of the literary world's most famous scandals, Steven Carl McCasland's LITTLE WARS features Lillian Hellman, Dorothy Parker, Gertrude Stein, Agatha Christie, Alice B. Toklas and Muriel Gardiner having the best what-if dinner party imaginable. Together they'll drink, scoff and face their demons. Everyone has a confession. Someone has a secret.
"Have you ever dreamed of attending one of Gertrude Stein's infamous salons?… Little Wars…is about as close as you can get. I can't recall the last time I saw so many incredible personalities portrayed on stage, let alone in a cast entirely of women." – After Ellen
On Stage June 7-22, 2019
"Not Dead Yet"
Written by Andrew Peterson • Directed by Robert A Zimmerman
Join us in witnessing the disastrously unsuccessful efforts of a buffoonish, egocentric director to stage a murder-mystery play at the Brumder Mansion. It is quirky, dark and absurd. We'd tell you ahead of time the name of the famous director who's coming to The Brumder Mansion – but we'd have to kill you. Trust us – you've heard of him. You've stood in line to see his movies. You've seen them on Netflix… Some of you have probably even pirated them on the torrents (don't worry – we won't tell). And now he's coming here. To Milwaukee. To take you behind the scenes of his next artistic sensation: Not Dead Yet. Don't miss it.
Sign up now to receive
your early notification of future
Milwaukee Entertainment Group events